Free modern PowerPoint template with soccer players in motion with yellow speed lines, on a modern fresh green background.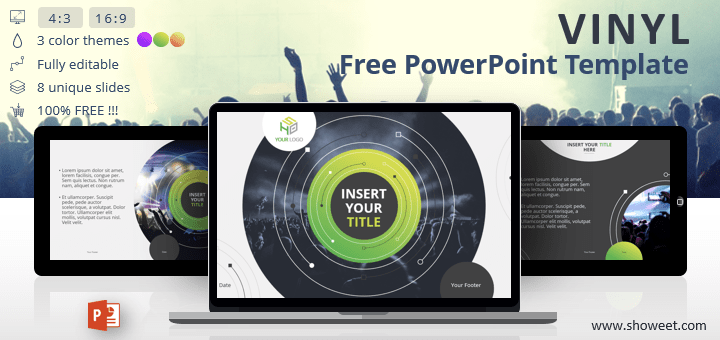 3
Free creative PowerPoint template with modern abstract vinyl record design.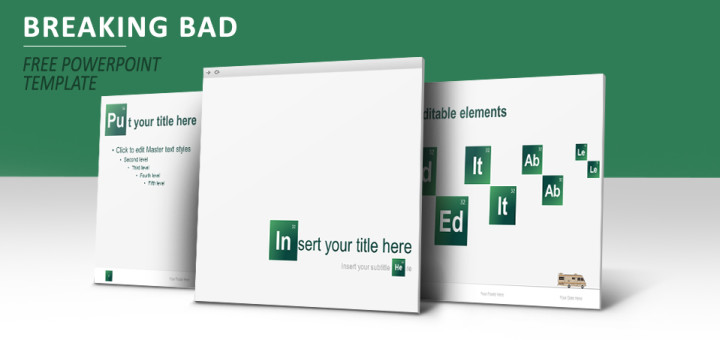 5
Free Breaking Bad PowerPoint template. Clean theme from the famous American crime drama television series created and produced by Vince Gilligan, using the (editable) symbols of chemical elements from the Periodic Table in green,...
Free PowerPoint template with an iMac computer on a green gradient background texture and with horizontal white banner on the bottom. The Apple iMac screen could be used either to place a background image...
Free abstract PowerPoint template with green tone mosaic pattern background. Contains 2 slides: 1 frontpage (title slide) and 1 inside slide (title+content layout).
Free PowerPoint template with iMac desktop computer. Theme package includes 5 color variants (screen background: white, blue, green, orange and purple) and 2 iMac alternatives (full computer or screen only). Desktop wallpaper shape is...