8
Corpo is a free modern business template, suitable for creating corporate or professional presentations. 5 colors available.
2
Free creative PowerPoint template with modern diagonal lines design.
18
Free business PowerPoint template with professional design and modern color theme.
2
Free PowerPoint template with colored pencils on a light background.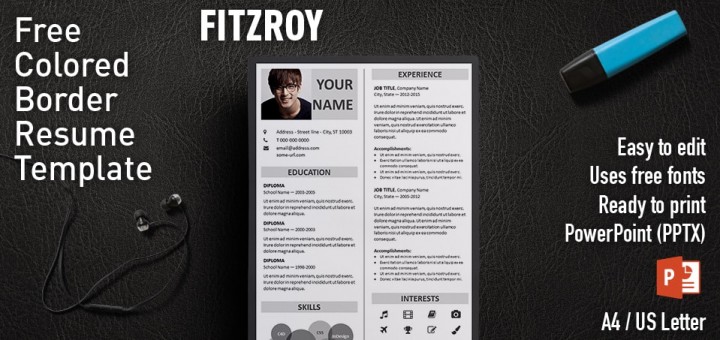 0
Fitzroy is a 2-column free curriculum template with colored border. Very professional and elegant border resume template.
0
Esquilino is a free modern resume template with a stylish double horizontal colored top banner. Vertical structure.