Free Simple Calendar 2012 for PowerPoint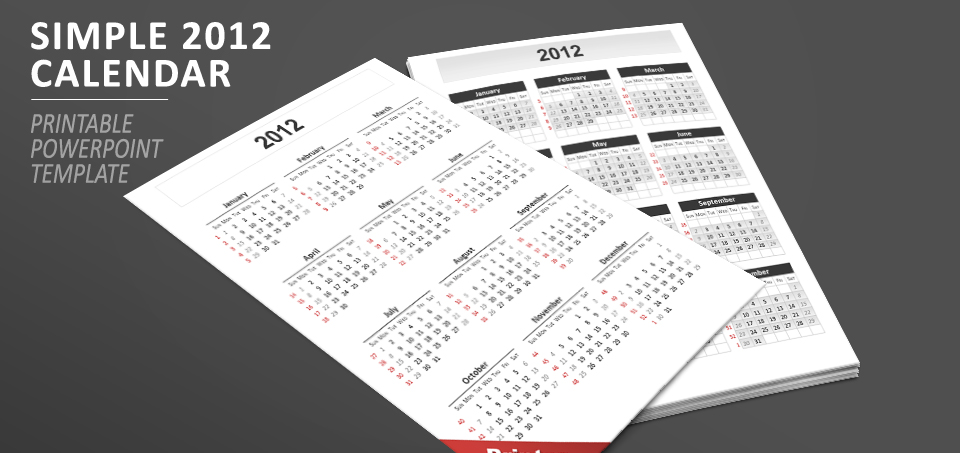 Free printable calendar 2012 for Powerpoint. Portait layout, with 12 months overview. Includes a printer friendly page.

Presentation Package includes:
2 slides: calendar black&white and a printer friendly version
Free Fonts Used: Helvetica, Calibri
Format(s) available: PowerPoint 2007-2013 (.PPTX)
Slides included:
Download the diagrams for free!
Format(s) included: PPTX
Size: 187 KB