Free LEGO® PowerPoint template. Fun PPTX theme made with colorful interlocking bricks on a gray gradient background. Playful design with editable LEGO bricks used coming in 5 basic colors: yellow, orange, red, green and blue.

This free PowerPoint template can be used by preschools and schools for education purpose. Perfect for any presentation project about LEGO.
6 more professional derivative slides are added, using a single-color background made of bricks (or full baseplate).
The template is fully editable in order to obtain the best screen resolution and print quality. Go to the master to edit the elements of the theme. You can also just use the editable bricks / pieces to build your own template.
Last but not least, the LEGO template is carefully designed for 2 different sizes (4:3 and 16:9) in order to get a perfect output – it is not just a copy/paste from one size to another (we wish it was that simple)!
(LEGO is trademark of the LEGO Group)
The 'LEGO PowerPoint Template' features:
15 pre-designed unique, clean and professional slides
Uses Master Slides
Editable elements (go to the master section to edit) – for e.g. the bricks can be edited and customized (size, color) if needed
Aspect ratios: Standard (4:3), Widescreen (16:9)
FREE fonts used: Calibri, Calibri Light (system fonts)
Format: PowerPoint (.PPTX)
License: Free – Attribution (please read carefully the 'Terms of Use' before using this template, restrictions may apply)
PPTX theme that contains various layout options: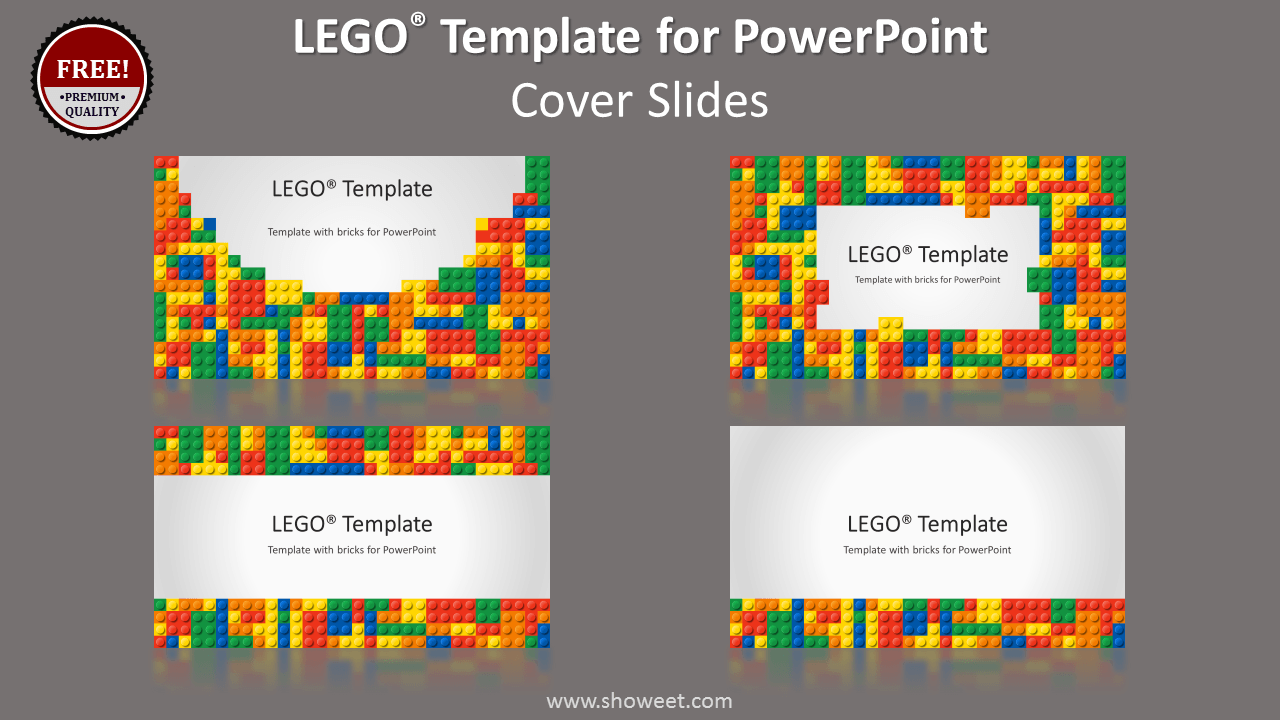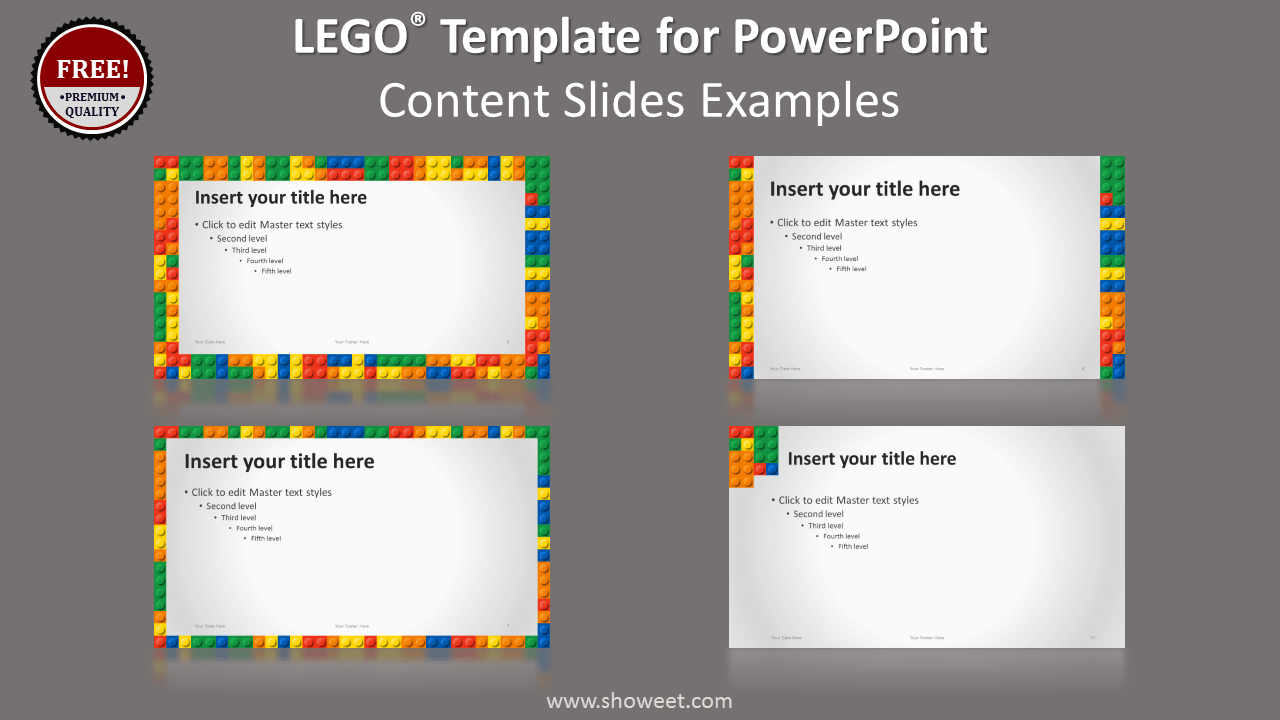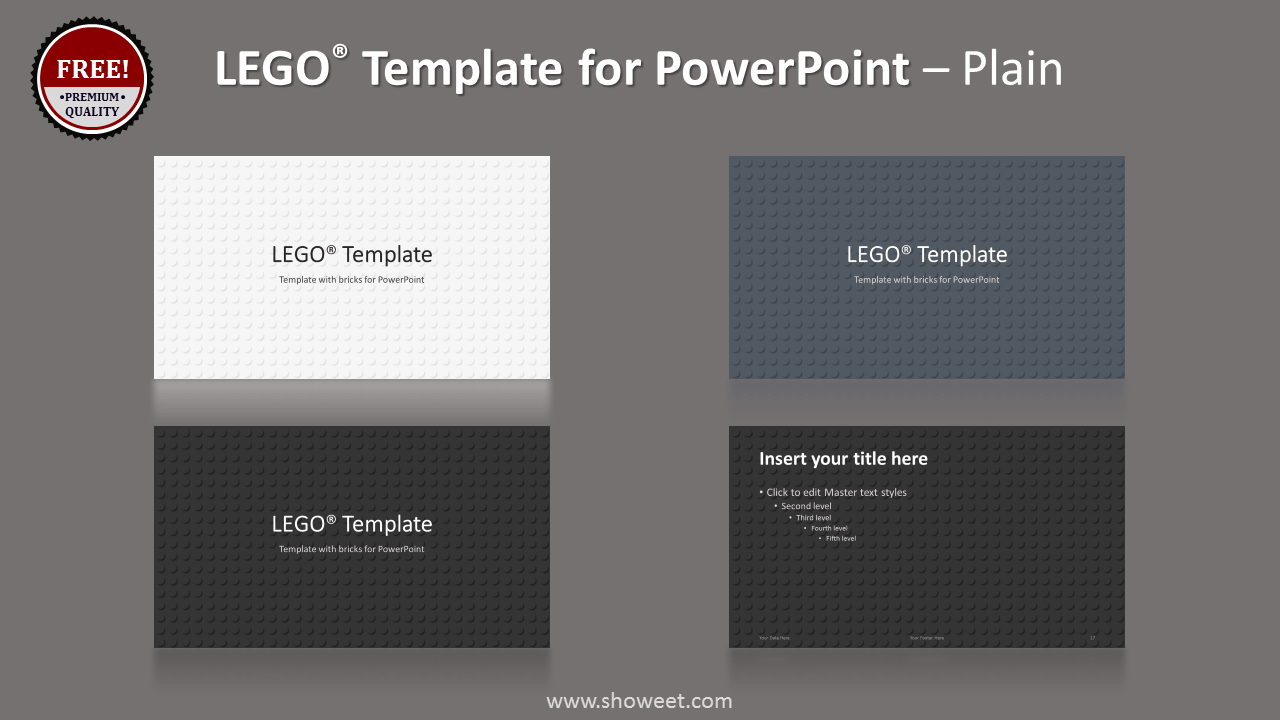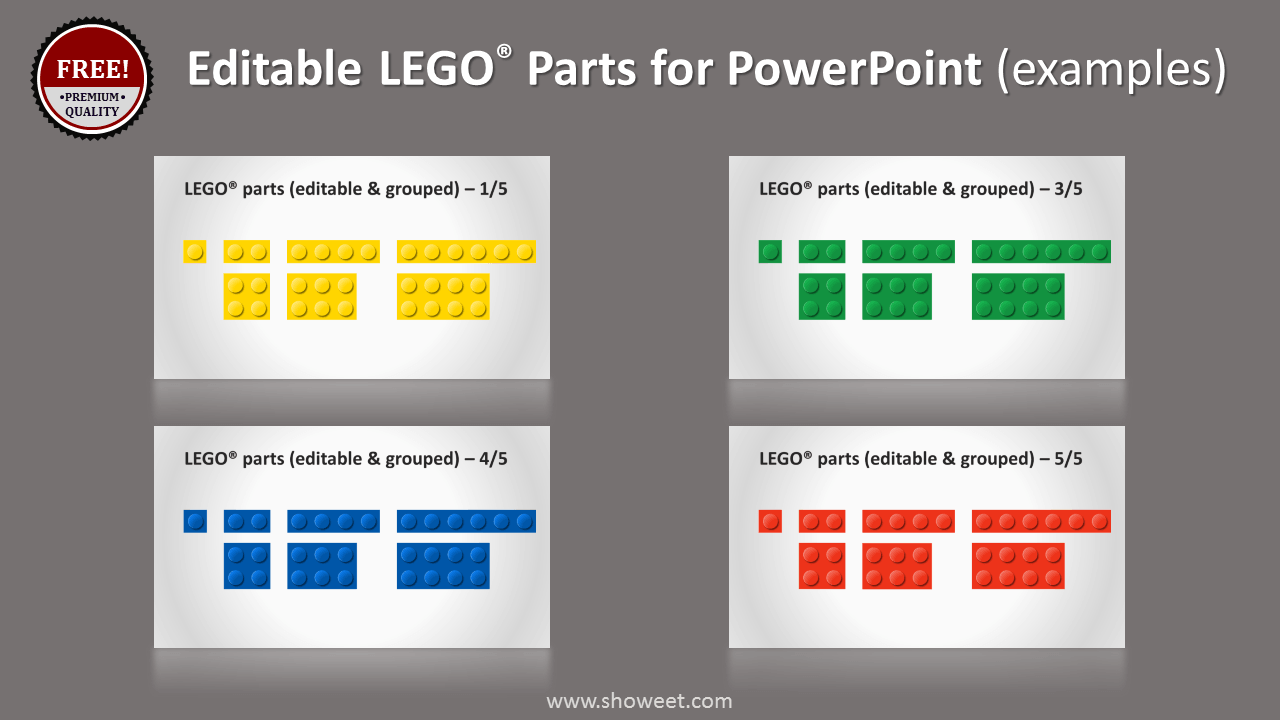 This theme is 100% editable: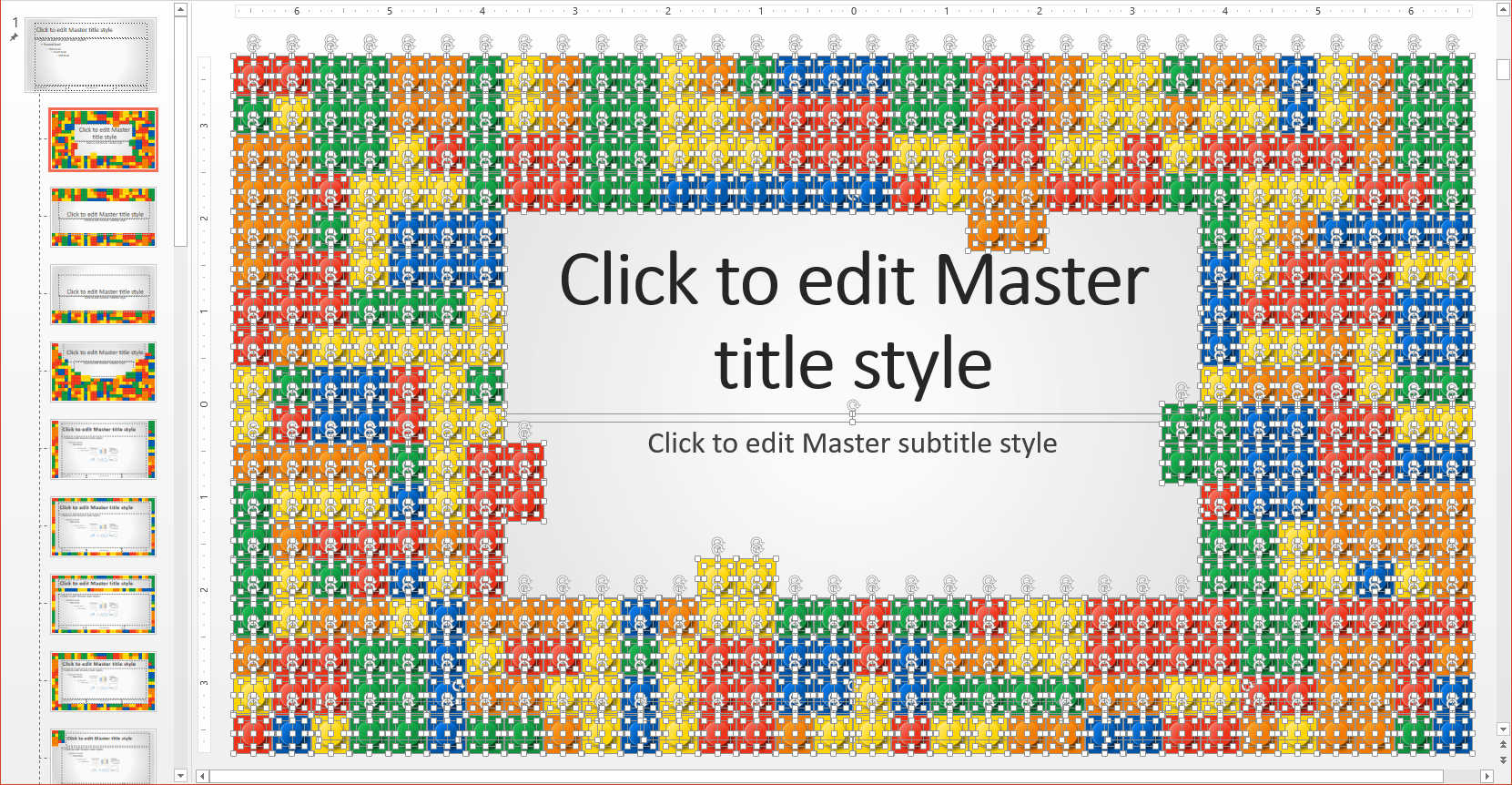 Slides included:
Slide size: standard (4:3)
Slide size: widescreen (16:9)
Google Slides preview:

(To use this template with Google Slides, first download the theme on your desktop, and then import it in Google Slides – read tutorial)
Download the 'LEGO PowerPoint Template' for free!