Stunning collection of infographic radial charts for your PowerPoint presentations. Professional design. Ready and easy-to-use.
Take full advantage of the 3D Rotation function from PowerPoint with this free collection of 3D block layers infographics. Ready and easy-to-use.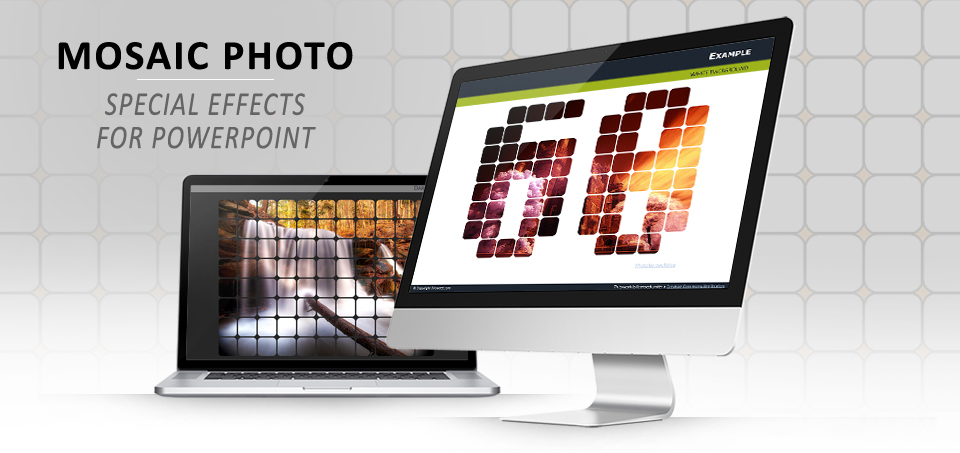 Rounded square mosaic layer effect for photos in PowerPoint. Use this free and easy to use layer to create special effects for the photos you use in your PowerPoint presentations. 2 layers available with different rounded square sizes, along with examples and tutorial to guide you how to use it.