Free flat design icon letters for PowerPoint with beautiful and trendy examples. Set of handcrafted editable colored icons Alphabet Letter A-Z, and 0-9 Numbers, with shading effect in flat design style. Upper case and Lower case variants.
All icons are created from the PowerPoint drawing tool so they are 100% editable, customizable and scalable, meaning they can be scaled up and down without loss of quality.
This Power Point document includes also 21 beautiful examples using the letters or the numbers and that you can just copy/paste for your presentation: 5 layout slides (cover and Section introduction slides), and 16 flat-design diagrams.
The font design used to create these alphanumeric icons is Calibri.
The PPTX document includes the following flat design diagrams (all editable): SWOT Analysis (4 models), 4 text blocks, timelines (4 variants), steps, SMART goal setting (3 models), triangle, comparison tables (2 models) and numeric list.
What is 'flat design'?
The flat design refers to a style of interface design which removes any stylistic design choices that gives the three dimensional effect and hence is focused upon the minimal use of simple elements, flat colors and typography.
(Source: Graphic Design Junction)
Slides included:
Slide size: widescreen (16:9)
The 'Flat Design Letters for PowerPoint with 21 Examples' features:
21 pre-designed unique and professional slides: 5 layout slides (cover and Section introduction slides), and 16 flat-designed diagrams
Set of handcrafted flat icons Alphabet Letter A – Z and 0-9 numbers, with long shadow
Fully editable / vector graphics. Easy to customize style (e.g., fills, outline, effects and scale) without quality loss
Aspect ratio: Widescreen (16:9)
FREE fonts used: Calibri, Calibri Light (system fonts)
Format: PowerPoint (.PPTX)
License: Free – Attribution (please read carefully the 'Terms of Use' before using this template, restrictions may apply)
This free PowerPoint template comes with numbers and upper and lower case letters: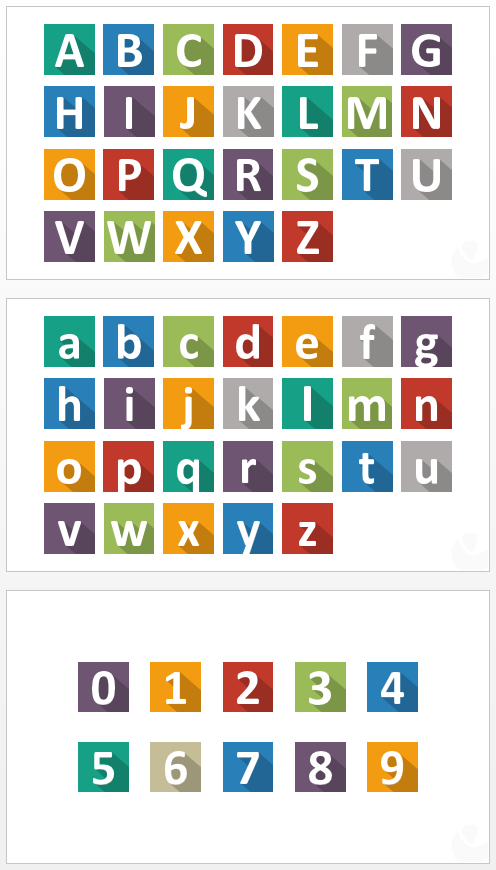 All the graphics are 100% editable: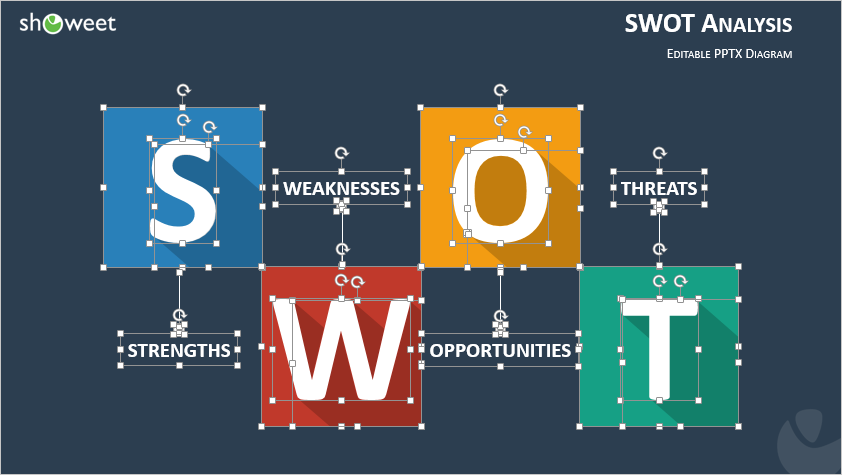 To customize the color of the icons, just edit the colored square shape of the letter/number: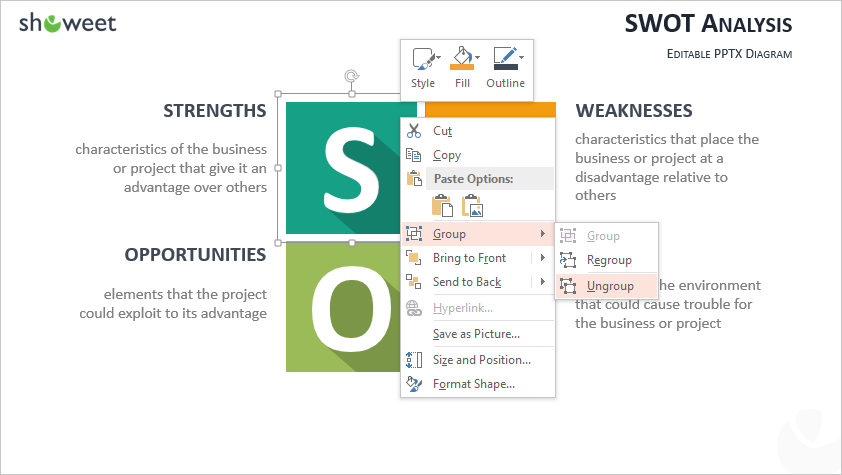 Then change the fill with your own color. The shading effect will automatically adapt to the color (as the shadow is a custom-designed shape filled with 80% gray color transparency):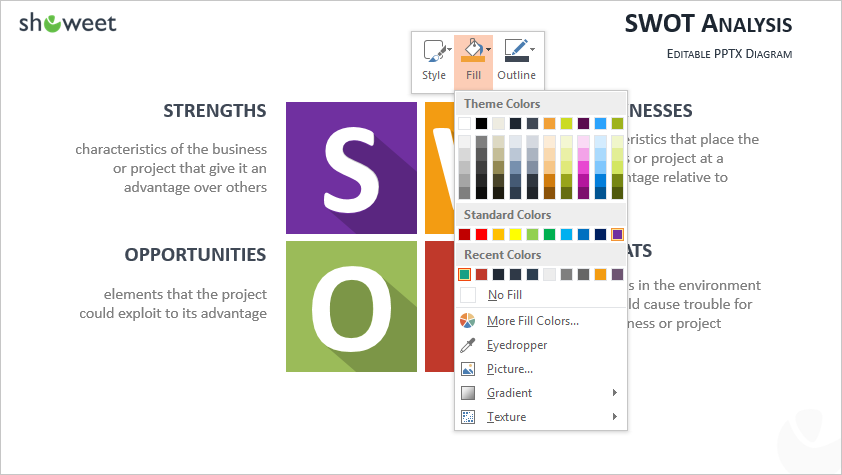 Download the 'Flat Design Letters for PowerPoint with 21 Examples' for free!