Free printable calendar 2012 for Powerpoint. Portait layout, with 12 months overview. Includes a printer friendly page.
Free 2012 calendars template for Powerpoint. Graphics represent a desk calendar, with different colors for each month. Placeholder text for your headlines, and own text on the right side of the desk calendar. Can...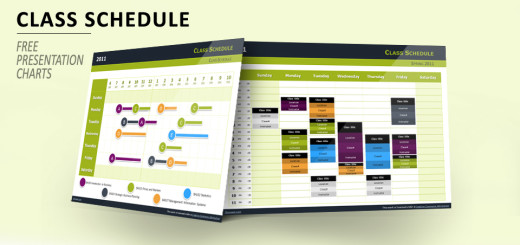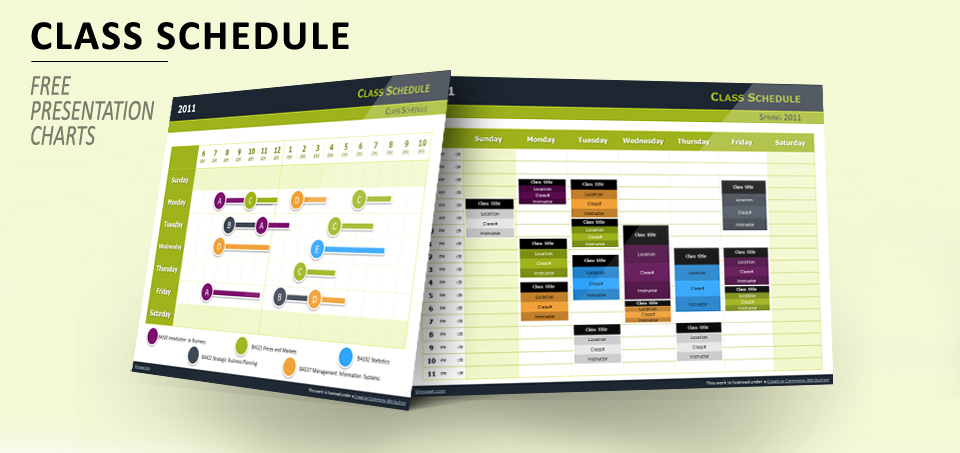 5
Free Weekly Class diagrams / schedule graphics for PowerPoint and Impress. Includes 4 high quality pre-designed slides with editable (i.e. easily customizable) graphics. Great for students or teachers wanting to manage their time. Ideal...
Theme for predesigned table of contents for PowerPoint and Impress. Useful for long presentations or to structure navigation. Example for 6 parts. Dark or White background.