DeLuxe is a free luxury PowerPoint template. Prestige looking and elegant presentation template. Great for presentations about luxury products and for premium and high quality businesses (like fashion, restaurants and hotels).

High status, refinement and style for this PPTX document with swirl design editable elements.
The template comes in 3 different color variants (purple, blue, gray) and 2 sizes (4:3 and 16:9).
The 'DeLuxe – Luxury PowerPoint Template' features:
6 pre-designed unique, clean and professional slides
Uses Master Slides: 3 color variants, with 1 title (cover) slide and 1 title + content slides for each
Editable elements (go to the master section to edit)
Aspect ratios: Standard (4:3), Widescreen (16:9)
FREE font used: Book Antiqua (Microsoft system font) – Don't have it? Best fit is Quattrocento Roman. And Here are other possible fonts you may like.
Format: PowerPoint (.PPTX)
License: Free – Attribution (please read carefully the 'Terms of Use' before using this template, restrictions may apply)
This free PowerPoint template comes with 3 color layouts: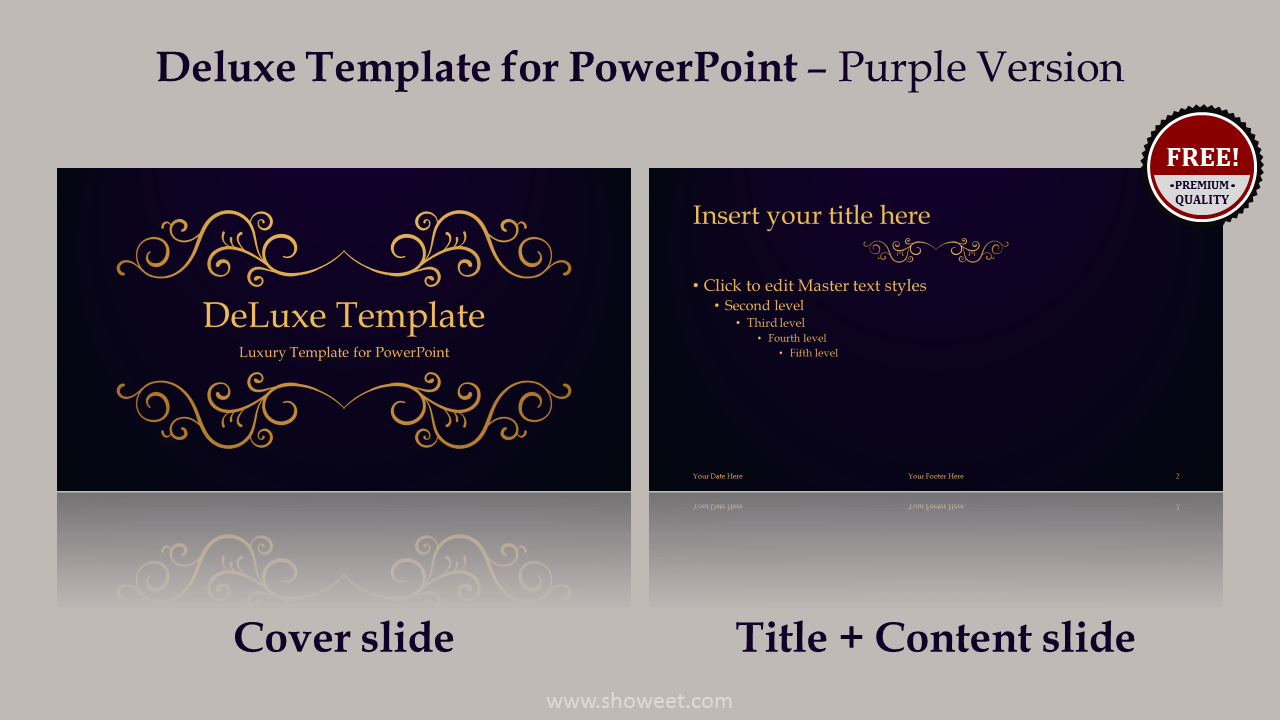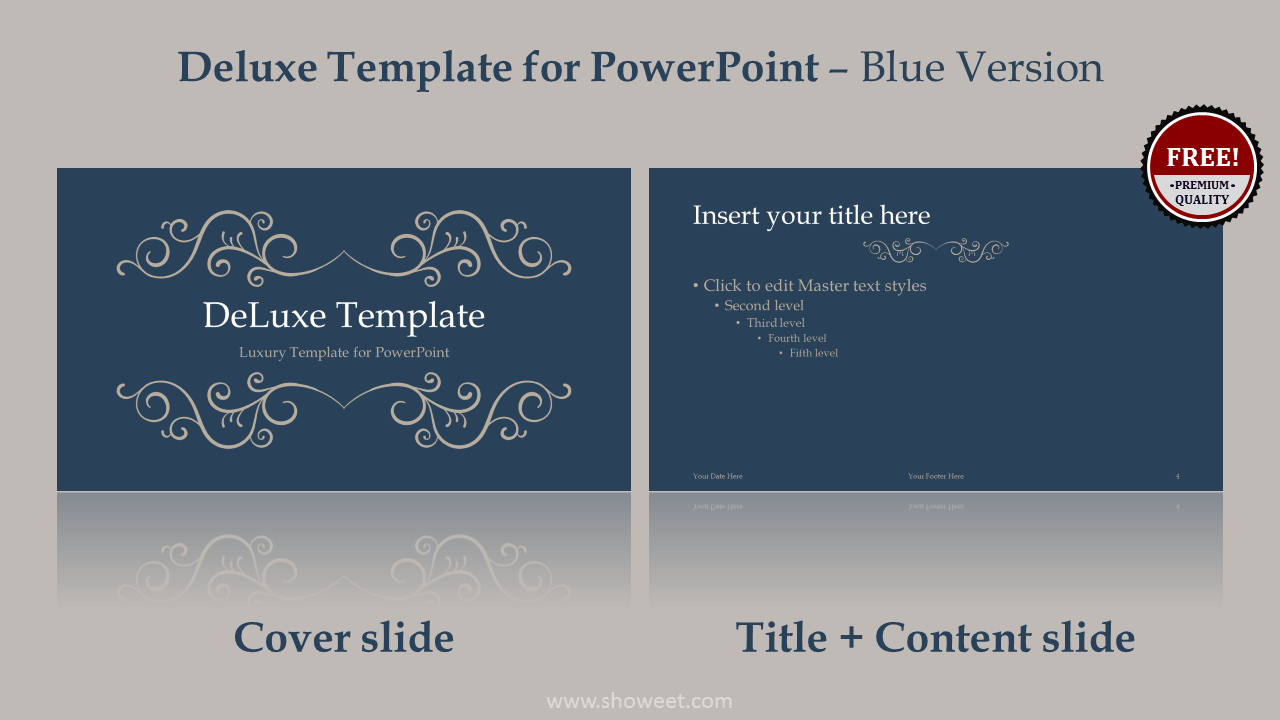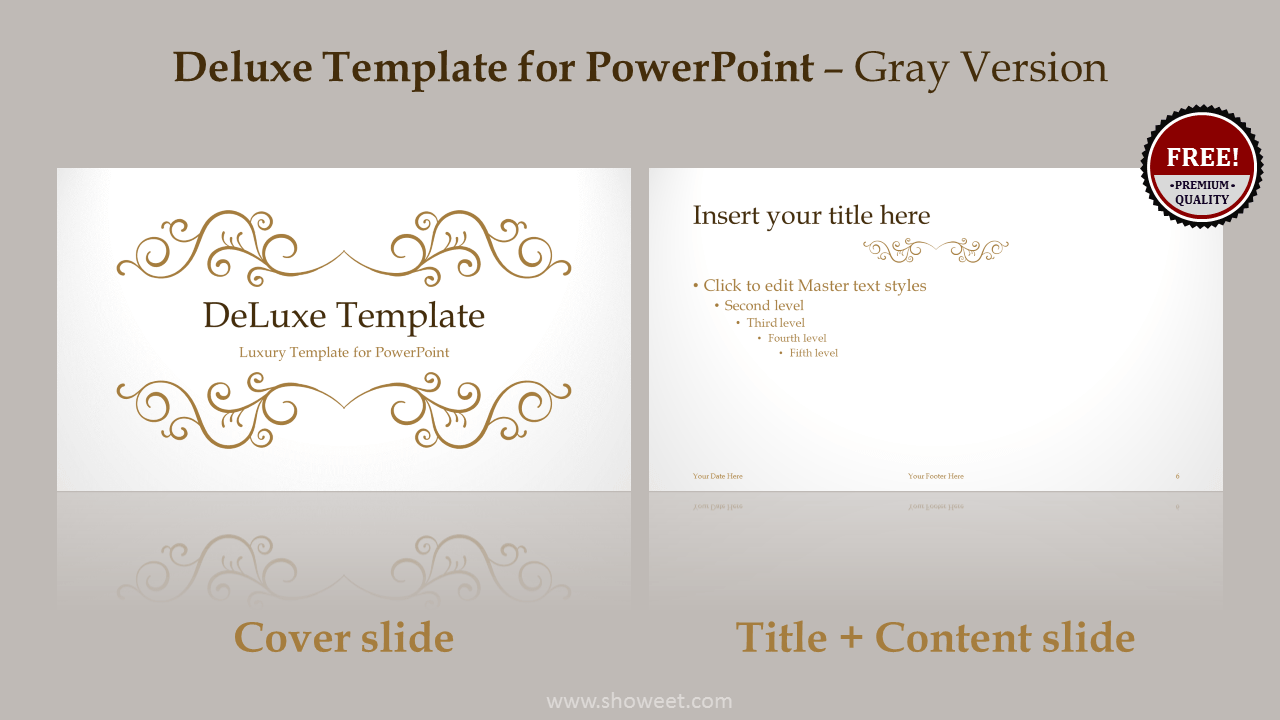 Slides included:
Slide size: standard (4:3)
Slide size: widescreen (16:9)
Google Slides preview

(To use this template with Google Slides, first download the theme on your desktop, and then import it in Google Slides – read tutorial)
Download the 'DeLuxe – Luxury PowerPoint Template' for free!