Spice-up your PowerPoint graphs with these free data-driven charts using colored pencil shapes. Great for infographic illustrations. Presentation package includes 1 PPTX document with column and bar charts and 260 images (png file format) illustrating 13 colors. Each color comes in 2 orientations (horizontal and vertical), 2 designs and 5 sizes.
Presentation Package includes:
8 slides
Font Used: Calibri
Format available: PowerPoint 2007-2013 (.PPTX)
260 images variants (13 colors, 2 orientations, 2 designs and 5 sizes)
Slides included:
Features and how-to's:
Step 1: insert your chart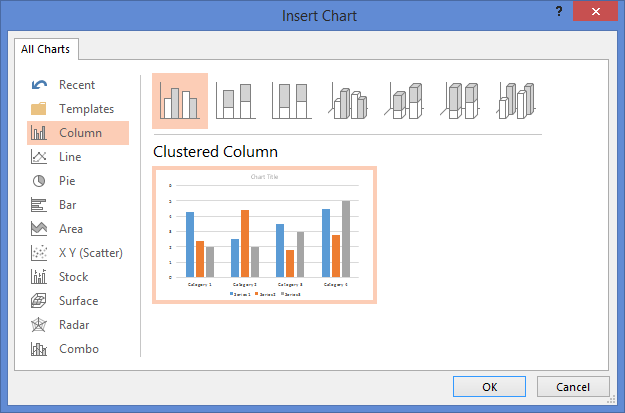 Go to Insert > Charts > Column or Bar
Step 2: select the bars or columns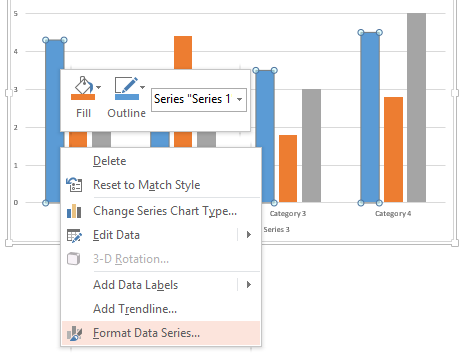 Click on the bar. You can either select a single bar or the whole series.
Go to Then > Format Data Series
Step 3: select the background of the series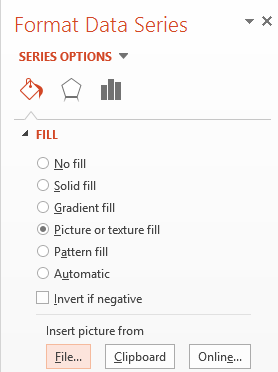 Go to Format Data Series > Picture or texture fill
Step 4: insert picture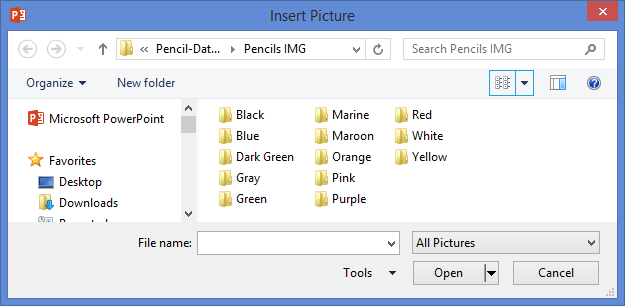 Select the picture you want to insert among the different options available (the ones you extracted from the zip file, in the "Pencils IMP" folder).

If you are working with a 'Column' chart, then select an image from the 'Vertical' folder; for a 'Bar' chart, then select the 'horizontal' folder.
Step 5: the result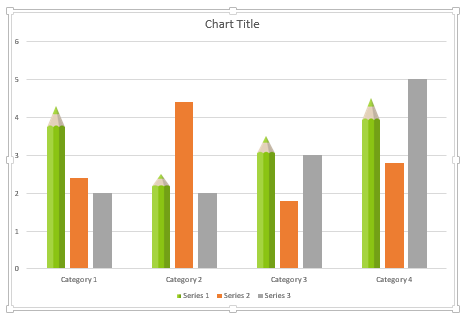 Additional comments:
2 types of pencil designs are available:
Horizontal orientation:


Vertical orientation:


5 different sizes are also available. Use them wisely to avoid the shapes to be distorted / stretched in your graph.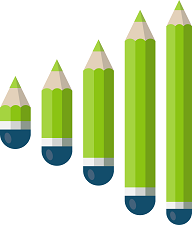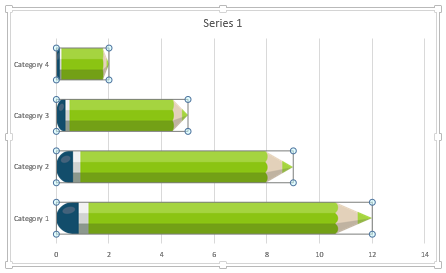 For example, this graph is using the same picture. You will notice that the sides of the pencils are distorted and uneven… to avoid this effect, select a different picture size for EACH bar or column.
Repeat for EACH bar/column. You should then get this final uniform and optimized result: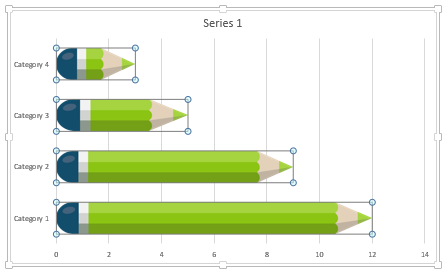 Download the diagrams for free!