Presenting a lot of data in a legible and visually appealing way is a tricky exercise. This free collection of ready and easy-to-use dashboards for your PowerPoint presentations will make your life easier.
Dashboards are a collection of graphics (charts) that are used to synthesize substantial amounts of data and to easily visualize key indicators.
The free PPTX document contains a selection of 30 custom-made slides optimized for data visualization, with carefully organized text/picture/chart placeholders.
These templates are built with content placeholders, which means that specific boxes that contain content are designed in the slide layout. You just need to click on the desired icon to select the content within this box: chart, picture, table, text or SmartArt.
First, click one of the icons to select the type of content you want: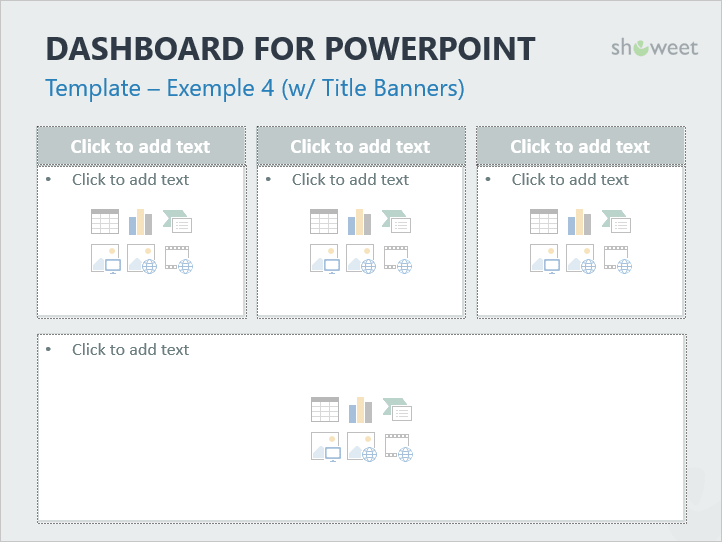 (if you clicked the chart icon) select the type of chart: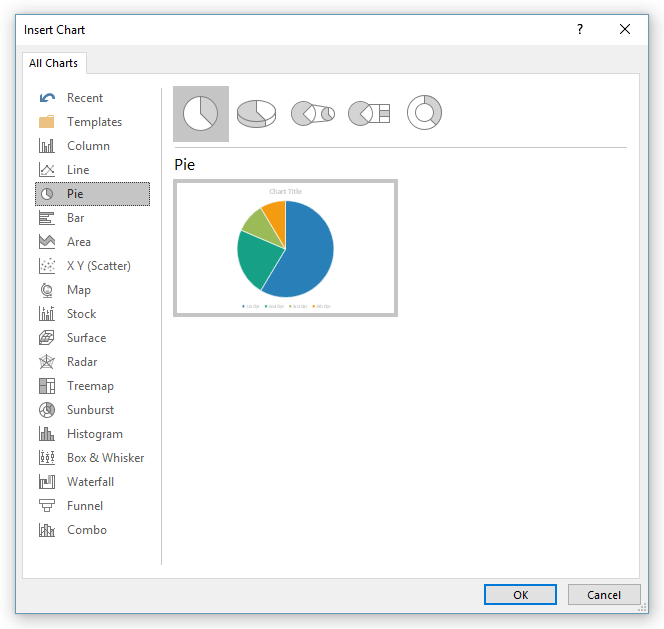 … or insert a table: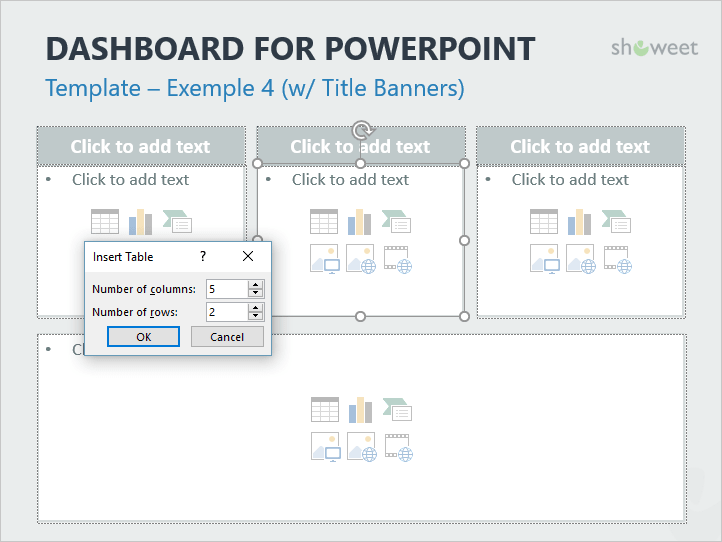 2 size layouts are available for your convenience: standard (4:3 screen ratio) and widescreen (16:9).
The document 'Dashboard Templates for PowerPoint' features:
30 pre-designed unique, clean and professional slides
Drag & drop ready: Master layout with content placeholders
Aspect ratios: Standard (4:3), Widescreen (16:9)
Format: PowerPoint (.PPTX) – created with PowerPoint 2016
License: Free – Attribution (please read carefully the 'Terms of Use' before using this template, restrictions may apply)
Free font used:
Photo used:
The photo shown in the preview is for illustrative purposes and is licensed under Creative Commons CC0 (i.e., Free for commercial use and No attribution required). It can be found at:
Slides included:
Download these 'Dashboard Templates for PowerPoint' for free!